ZERO GRAVITY - Student Partnerships Lead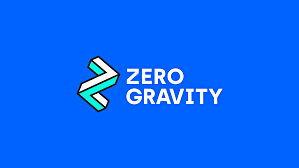 Student Partnerships Lead

Background
Where we start off in life often pins us down - almost like gravity. At Zero Gravity we will do whatever is digitally possible to reach and direct the UK's brightest young talent to succeed, no matter their backgrounds.
It's already started with our digital mentoring platform: current university undergraduates mentor the next generation of top talent via our web app. We currently have over 1,000 Year 13 students from low-income backgrounds being mentored on our digital platform by an undergraduate mentor who studies the same subject at the same university they want to go to. We have commercial partnerships with leading institutions across the public and private sector, and have scaled to become one of the UK's biggest social mobility organisations in a matter of months.
The connectivity continues so our undergraduate members can access the best graduate employment programmes. Ultimately, Zero Gravity will be the go-to personal development app in the pocket of every talented school student. And the essential place top universities and employers want to access, who now recognise the competitive advantage of recruiting from a diverse talent pool.
We have already been covered by a variety of media outlets, including BBC News, The Times, Daily Mail, and Independent. Our 2019 pilot received a social impact award from the Prime Minister for social impact in education, and our Founder team have won a number of awards across education, entrepreneurship, social impact, and business growth.
The role and the key responsibilities
To maximise the impact of Zero Gravity's work, we need to reach as many mentees as possible.
You'll be leading the mentee recruitment strategies and focussing on networking, presenting to and engaging with the UK Secondary School and College sector to achieve this goal. You'll be responsible for making sure every eligible school and college is aware of Zero Gravity, has their own Zero Gravity Dashboard and is engaging their eligible students with our work.
Mentee recruitment
• You will be responsible for achieving our mentee recruitment goals, using innovative and creative approaches to recruit mentees to the platform
• You'll identify and work with complementary organisations to achieve our mentee
recruitment goals 
• Attend relevant events to promote Zero Gravity and drive up mentee numbers on the
platform
School and College awareness
• You'll be the face of Zero Gravity across UK schools and colleges
• Your goal will be to build a community of Zero Gravity school and teacher champions across the UK, with a focus on impact and engagement
• You'll be responsible for networking with schools, trusts, enterprise hubs and partnerships, education charities and relevant local authorities
• Build out systems for managing and tracking school relationships (CRM) in partnership with our Undergrad Talent Lead with universities.
School Engagement
• Get schools to sign up for their own Zero Gravity dashboard, allowing them to encourage more mentee sign ups
• Build a solid and efficient onboarding process for schools to empower them to get the best from their dashboards
• Engage with teachers to learn what more the dashboard can do to support them in their work and maximising students' destinations
• Work with our Product team to build world class Edtech that will support Zero Gravity's mission
Outstanding customer service
• Our reputation is key to our success. Working with our Customer Success team, you'll be responsible for making sure every school/college has the resource, support and knowledge to onboard and engage their students with Zero Gravity
• You'll support our Customer Success Lead in providing rapid responses to queries and engage with feedback from our schools
Zero Gravity Fund
Zero Gravity Fund is our partner charity that talent spots the top students from the Zero Gravity platform and provides them with scholarships to invest in their futures.
• Working with our marketing team, you'll be maximising awareness of the Zero Gravity Fund
(ZGF) scholarship in the education sector - maximising the impact of ZGF's reach and work.
Work towards aspirational KPIs
When we talk about social impact, we're not messing around - we genuinely want every
underrepresented student in the UK to have the best possible opportunities and your work will be pivotal in this. You'll be working towards KPIs linked to:
• Mentee Recruitment to the platform
• School/College Recruitment
• School/College Engagement
The skills and characteristics we're looking for
• Ideally from an Edtech sales/engagement background but still apply if not - skills are
transferable
• At least 1-2 years of sales or account management experience
• Ideally have experience within a Start up
• Proactive and creative approach to your work
• Top tier presentation skills
• A passion for excellent customer service
• A passion for working towards targets and KPIs
• A great people person, able to network with stakeholders at all levels
Who you'll be working with
As a core part of the Operations team, you'll also be working with all of the Zero Gravity teams.
You'll work with our Product, Tech, Customer Success, Marketing teams and be working directly with our COO to make sure that you're able to have maximum impact in your role.
What we can offer you
• £38,000 per annum + bonus (£48,000 OTE)
• Opportunity to speak at leading UK education events
• Opportunity to make a positive social impact through the work you do
• Opportunity to be an early joiner in a rapidly growing organisation with responsibility from day one 
• Central London office, with transport links from Moorgate and Liverpool St, and free coffee and snacks
• Equity in a multi-million pound startup where you will share in the success of the business
• 25 days holiday allowance, plus bank holidays
• Hybrid working environment, 3 days in the office with a superb team and 2 days working from home
• Opportunity to work alongside an award-winning management team containing both youth and experience
Remote status

Hybrid Remote
Vision & Mission
Our vision is to create a Britain in which there is true inclusion in the workplace and unemployment no longer affects young black people disproportionately.
Our Mission is to bridge the gap between education and employment through training and support. To equip young black people with the tools they need to flourish in their chosen profession.
ZERO GRAVITY - Student Partnerships Lead
Loading application form
Already working at 2020 Change ?
Let's recruit together and find your next colleague.